Podcast: Play in new window | Download | Embed
Subscribe: Google Podcasts | Email | RSS
Mandeville, LA– This day in Founding Fathers History for July 2nd.
FOLKS, a message from Mike – In addition to This Day in Founding Father's History, a Founders Pass Member Exclusive; we have over 70, of my personally designed, written, produced and directed products 

for sale in the Founders Tradin' Post, 24/7,  here

. You can also support our efforts with a 

Founders Pass membership

 granting total access to years of My work for just .17 cents per day. Not convinced? 

Take the tour!

 Thanks for 18 years of mike church.com! – Mike
[private |FP-Monthly|FP-Yearly|FP-Yearly-WLK|FP-Yearly-So76|Founding Brother|Founding Father|FP-Lifetime]
If you're having problems playing the video, please download it, there may be an incompatibility with your browser.
[/private]
This Day In Founding Fathers History – 2 July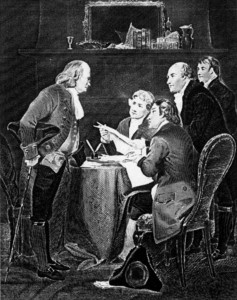 On this day in 1776, the Continental Congress resolved to sever its ties to Great Britain and declare independence. "Resolved, That these United Colonies are, and, of right, ought to be, Free and Independent States; that they are absolved from all allegiance to the British crown, and that all political connexion between them, and the state of Great Britain, is, and ought to be, totally dissolved." Of course, the Declaration of Independence was not signed for another two days, but John Adams thought that today should be the day Americans celebrated their independence. "The Second Day of July 1776 will be the most memorable Epocha, in the History of America . . . It ought to be solemnized with Pomp and Parade, with Shews, Games, Sports, Guns, Bells, Bonfires, and Illuminations from one End of this Continent to the other from this Time forward forever more," wrote Adams. 1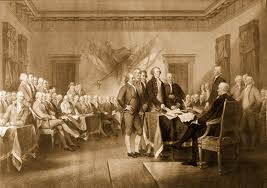 In 1788 on this day, Federalist No. 82, penned by Alexander Hamilton and entitled "The Judiciary Continued", was printed in the Independent Journal. In this paper, Hamilton explains how the doctrine of concurrent jurisdiction between national and state courts would work, explaining which courts would have primary jurisdiction, how appeals would be made, and giving examples for illustration. 2
1 "Journals of the Continental Congress, 1774-1789, Tuesday, July 2, 1776," Library of Congress American Memory, memory.loc.gov/cgi-bin/query/r?ammem/hlaw:@field([email protected](jc00523)); "American Originals," National Archives and Records Administration, www.archives.gov/exhibits/american_originals/declarat.html
2 "The Federalist No. 82," www.constitution.org/fed/federa82.htm