Podcast: Play in new window | Download | Embed
Subscribe: Google Podcasts | Email | RSS
[private FP-Monthly|FP-Yearly|FP-Yearly-WLK|FP-Yearly-So76]
If you're having problems playing the video, please download it, there may be an incompatibility with your browser.
[/private]
This Day In Founding Fathers History – 29 April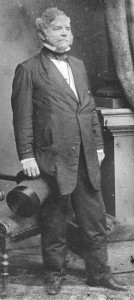 On this day in 1861, the Maryland legislature voted on the issue of secession. Governor Hicks had ordered a secessionist convention form in Frederick on 26 April. The following day, the legislature made the announcement that it did not have the power to "commit this state to secession." The legislature voted 53-13 to call a secessionist convention only if Virginia seceded. In September of that same year, a quorum could not be established for the secession convention and it ended. 1
One notable birthday on this day in 1745, that of Oliver Ellsworth. Ellsworth was born in Connecticut and studied law. He served in the state general assembly for three years and was then appointed Attorney General of Connecticut. Ellsworth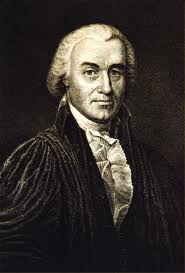 served as a delegate to the Continental Congress for five years. He was also a delegate to the Federal Convention of 1787, where he did not stay long enough to sign the Constitution but was a member of the committee that prepared the first draft. He was a U.S. senator for a number of years where he chaired a committee that framed the organization of the federal judiciary with the Judiciary Act of 1789. Ellsworth was later appointed Chief Justice of the Supreme Court. In 1799, he served as minister to France.
1 "Maryland and Secession," Georgia's Blue and Gray Trail Presents America's Civil War, blueandgraytrail.com/event/Maryland_and_Secession
2 "Ellsworth, Oliver," Biographical Directory of the United States Congress,bioguide.congress.gov/scripts/biodisplay.pl?index=E000147; "Oliver Ellsworth, Connecticut," America's Founding Fathers – Delegates to the Constitutional Convention, www.archives.gov/exhibits/charters/constitution_founding_fathers_connecticut.html