Podcast: Play in new window | Download | Embed
Subscribe: Google Podcasts | Email | RSS
[private FP-Yearly|FP-Monthly|FP-Yearly-WLK]
If you're having problems playing the video, please download it, there may be an incompatibility with your browser.
[/private]
This Day In Founding Fathers History – 5 March 2013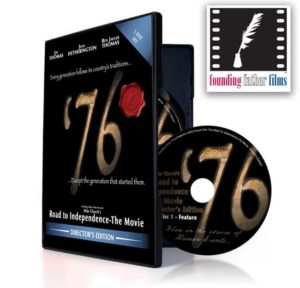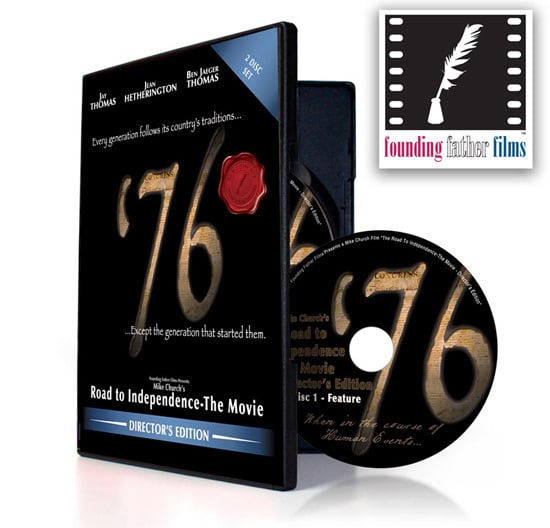 On this day in 1770, five colonists were killed in Boston by British regulars. The event has been called The Bloody Massacre on King Street, the State Street Massacre, but it's best known today as the Boston Massacre. The Twenty-Ninth Regiment, led by Captain Thomas Preston, had relieved the Eight Regiment of their duty at the Customs House on King Street (now State Street). The soldiers were confronted by a large, taunting crowd of citizens and Preston was unable to diffuse the situation. Some accounts state that the civilians goaded the regulars into firing their weapons, and other accounts describe Captain Preston's order "Hold your fire!" was not heard clearly through the commotion. In the confusion, the soldiers began firing into the crowd of civilians, killing three immediately and wounding several more, two of whom later died. 1
In 1788 on this day, Federalist No. 64, authored by John Jay, entitled "The Powers of the Senate, was published: As the select assemblies for choosing the President, as well as the State legislatures who appoint the senators, will in general be composed of the most enlightened and respectable citizens, there is reason to presume that their attention and their votes will be directed to those men only who have become the most distinguished by their abilities and virtue, and in whom the people perceive just grounds for confidence. The Constitution manifests very particular attention to this object. By excluding men under thirty-five from the first office, and those under thirty from the second, it confines the electors to men of whom the people have had time to form a judgment, and with respect to whom they will not be liable to be deceived by those brilliant appearances of genius and patriotism, which, like transient meteors, sometimes mislead as well as dazzle.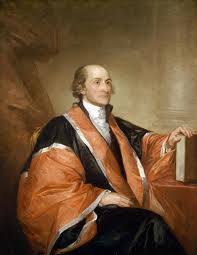 Although the absolute necessity of system, in the conduct of any business, is universally known and acknowledged, yet the high importance of it in national affairs has not yet become sufficiently impressed on the public mind. They who wish to commit the power under consideration to a popular assembly, composed of members constantly coming and going in quick succession, seem not to recollect that such a body must necessarily be inadequate to the attainment of those great objects, which require to be steadily contemplated in all their relations and circumstances, and which can only be approached and achieved by measures which not only talents, but also exact information, and often much time, are necessary to concert and to execute. It was wise, therefore, in the convention to provide, not only that the power of making treaties should be committed to able and honest men, but also that they should continue in place a sufficient time to become perfectly acquainted with our national concerns, and to form and introduce a system for the management of them. The duration prescribed is such as will give them an opportunity of greatly extending their political information, and of rendering their accumulating experience more and more beneficial to their country. Nor has the convention discovered less prudence in providing for the frequent elections of senators in such a way as to obviate the inconvenience of periodically transferring those great affairs entirely to new men; for by leaving a considerable residue of the old ones in place, uniformity and order, as well as a constant succession of official information will be preserved.
Others, though content that treaties should be made in the mode proposed, are averse to their being the supreme laws of the land. They insist, and profess to believe, that treaties like acts of assembly, should be repealable at pleasure. This idea seems to be new and peculiar to this country, but new errors, as well as new truths, often appear. These gentlemen would do well to reflect that a treaty is only another name for a bargain, and that it would be impossible to find a nation who would make any bargain with us, which should be binding on them absolutely, but on us only so long and so far as we may think proper to be bound by it. They who make laws may, without doubt, amend or repeal them; and it will not be disputed that they who make treaties may alter or cancel them; but still let us not forget that treaties are made, not by only one of the contracting parties, but by both; and consequently, that as the consent of both was essential to their formation at first, so must it ever afterwards be to alter or cancel them. The proposed Constitution, therefore, has not in the least extended the obligation of treaties. They are just as binding, and just as far beyond the lawful reach of legislative acts now, as they will be at any future period, or under any form of government.
As all the States are equally represented in the Senate, and by men the most able and the most willing to promote the interests of their constituents, they will all have an equal degree of influence in that body, especially while they continue to be careful in appointing proper persons, and to insist on their punctual attendance. In proportion as the United States assume a national form and a national character, so will the good of the whole be more and more an object of attention, and the government must be a weak one indeed, if it should forget that the good of the whole can only be promoted by advancing the good of each of the parts or members which compose the whole. It will not be in the power of the President and Senate to make any treaties by which they and their families and estates will not be equally bound and affected with the rest of the community; and, having no private interests distinct from that of the nation, they will be under no temptations to neglect the latter.
As to corruption, the case is not supposable. He must either have been very unfortunate in his intercourse with the world, or possess a heart very susceptible of such impressions, who can think it probable that the President and two thirds of the Senate will ever be capable of such unworthy conduct. The idea is too gross and too invidious to be entertained. But in such a case, if it should ever happen, the treaty so obtained from us would, like all other fraudulent contracts, be null and void by the law of nations. 2
1 "1770-1774: Increased tension between the British and the Colonies leads to violence…," www.founding.com/timeline/pageid.2461/default.asp; "Timeline of Events," Boston Massacre Historical Society, www.bostonmassacre.net
2 "The Federalist No. 64 – The Powers of the Senate," www.constitution.org/fed/federa64.htm