This Day In Founding Fathers History – 8 March 2013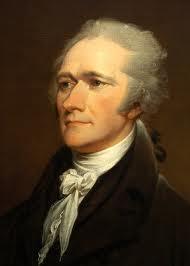 On this day in 1788, Federalist No. 66 was published, entitled "Objections to the Power of the Senate to Set as a Court for Impeachments Further Considered," authored by Alexander Hamilton. Federalist No. 66 reads, in part:
A REVIEW of the principal objections that have appeared against the proposed court for the trial of impeachments, will not improbably eradicate the remains of any unfavorable impressions which may still exist in regard to this matter.
The FIRST of these objections is, that the provision in question confounds legislative and judiciary authorities in the same body, in violation of that important and well-established maxim which requires a separation between the different departments of power.
A SECOND objection to the Senate, as a court of impeachments, is, that it contributes to an undue accumulation of power in that body, tending to give to the government a countenance too aristocratic. The Senate, it is observed, is to have concurrent authority with the Executive in the formation of treaties and in the appointment to offices: if, say the objectors, to these prerogatives is added that of deciding in all cases of impeachment, it will give a decided predominancy to senatorial influence.
A THIRD objection to the Senate as a court of impeachments, is drawn from the agency they are to have in the appointments to office. It is imagined that they would be too indulgent judges of the conduct of men, in whose official creation they had participated.
A FOURTH objection to the Senate in the capacity of a court of impeachments, is derived from its union with the Executive in the power of making treaties. This, it has been said, would constitute the senators their own judges, in every case of a corrupt or perfidious execution of that trust. After having combined with the Executive in betraying the interests of the nation in a ruinous treaty, what prospect, it is asked, would there be of their being made to suffer the punishment they would deserve, when they were themselves to decide upon the accusation brought against them for the treachery of which they have been guilty? 1
1 "The Federalist Papers: No. 66," The Avalon Project, avalon.law.yale.edu/18th_century/fed66.asp