Podcast: Play in new window | Download | Embed
Subscribe: Google Podcasts | Email | RSS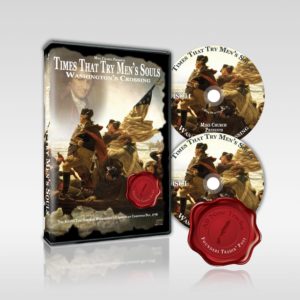 Mandeville LA –This Founders TV Episode was originally published on Aug 7,2014 and is part of the Founders TV/ Post Show Show.
FOLKS, a message from Mike – 

The Audio Clip of The Day

files,

Project 76 feature presentations

,

Church Doctrine

audio & video clips and everything else on this site are supported by YOU. We have over 70, of my personally designed, written, produced and directed products 

for sale in the Founders Tradin' Post, 24/7,  here

. You can also support our efforts with a 

Founders Pass membership

 granting total access to years of My work for just .17 cents per day. Not convinced? 

Take the tour!

 Thanks for 18 years of mike church.com! – Mike
HERE'S YOUR FREE AUDIO PREVIEW OF THIS CLIP OF THE DAY – TO HEAR THE ENTIRE EPISODE JOIN FOUNDERS PASS NOW! FOR HUNDREDS MORE CLIPS, VISIT THE CLIP OF THE DAY ARCHIVE HERE
 I have never understood just why "tourism" is labeled as an "industry" and why this "industry" gets cut in for so many outrageous subsidies? If those subsidies were even offered to say, an oil production firm, which IS an industry, the peasants would revolt and overthrow the government. Take the recent news that the "tourism industry" in New Orleans is set to receive a monthly, $200,000 subsidy for "quality of life enhancements". These are needed, says Convention & Visitors bureaucrat Stephen Perry, for improvements that are "critically intrinsic to the brand of the city." But wait a minute. All those businesses that serve "the tourism" industry are also making tourism dollars, hand over fist. Why should tourists who travel hundreds if not thousands of miles be gouged for the upkeep and promotion of the tourism places they DIDN'T stay at? If the French Quarter needs to "look nice" for tourists then the people who profit from tourism should pay for the make-over.
Pardon me but I can make the case that a fresh coat of tax-payer financed paint on the ACME Offshore Oil Explorin' Company's rigs, based in Covington, enhances "the brand" of that company. Now, because ACME employs people from Covington to "explore for oil" this must be an industry that "enhance[s]" the Covington "quality of life", right? So, shouldn't we form a "Covington Petroleum Bureau" to impose a tax to provide Acme a subsidy? They can start by taxing the Covington Brewery for making beer that oil consumers like; the Columbia Street Tap Room and Siler bar for selling the beer the oil consumers like and in case anyone drinks too much downtown and needs to not drive home, the newly remodeled Southern Hotel needs to tax oil consumers who like beer and drink too much necessitating an overnight stay.
Taxing tourists to subsidize tourism is nearly as stupid as taxing Saints tickets to subsidize the Saints… hey wait a minute….
Mike Church is a New Orleans native and a radio host appearing daily on the SiriusXM Patriot Channel. He is an author and editor of "Patrick Henry-American Statesman" and is the writer and director of 7 Docudramas on American history including "The Spirit of '76" and the recently released "Times That try Men's Souls-Washington's Crossing". 
[private |FP-Monthly|FP-Yearly|FP-Yearly-WLK|FP-Yearly-So76|Founding Brother|Founding Father|FP-Lifetime]
[/private]