Mandeville, LA – Exclusive Transcript – Jefferson said that republicanism is defined as: a government that is controlled by the people upon which it directly acts.  In other words, if you live in a little hamlet anywhere in the United States, you have a town council or city council or alderman, whatever the case may be.  Whoever is your direct lawgiver, that is who ought to exercise the most legislative power over your affairs.  Why is this concept so hard to understand and why has it been so roundly ignored and rejected by four or five generations of Americans now?  Check out today's transcript for the rest…
This page is supported by your Founders Pass Subscriptions, please take our membership tour & consider a 1 year membership
Begin Mike Church Show Transcript
Mike:  We practice [r]epublicanism around here.  I said as we were going to break that you can only effect what you have some control and direct action to effect.  That's what Jefferson said, republicanism with a little "r."  We have a logo, you may have seen it out there.  It's [r]epublican.  Jefferson said that republicanism is defined as: a government that is controlled by the people upon which it directly acts.  In other words, if you live in a little hamlet anywhere in the United States, you have a town council or city council or alderman, whatever the case may be.  Whoever is your direct lawgiver, that is who ought to exercise the most legislative power over your affairs.  Why is this concept so hard to understand and why has it been so roundly ignored and rejected by four or five generations of Americans now?
That's the tragedy.  We know how to do it.  We know how to fix this.  We know under which form we are least likely to see tyranny and oppression yet we refuse to do it.  When someone like myself suggests endlessly, over and over, that that's what you ought to pursue, I am laughed at, sighed at.  [mocking] "(long sigh) There he goes again with Jefferson.  Mike, come on, we live in 2013, dude.  It's not gonna happen that way.  We gotta deal with Mordor.  We've got to go with the Tea Party.  Whether you like it or not, Mr. Church, we're stuck with the Republican Party and national federal politics, so get over it!"  Really, get over it?  Yes, we should just disavow all the things from the past and get over them in our lofty evolved state.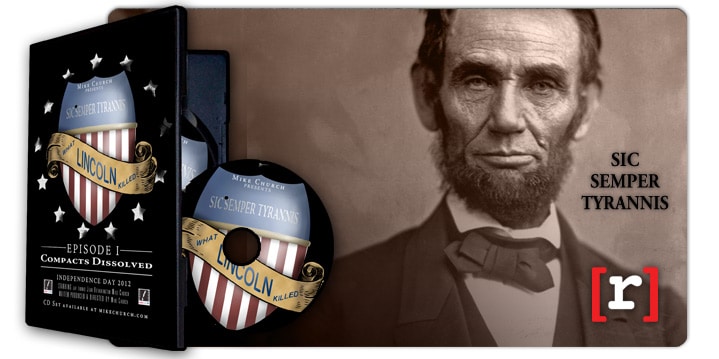 I was browsing through the Latin quote book this morning looking for a quote that would apply to this.  Lo and behold, I found the perfect one from the Roman General Terence, "Quoniam id fieri quod vis non potest velis id quod possit": As that which you wish cannot be effected, you should wish for that which may be obtained.  Don't tell me you cannot make your sons and daughters gentlemen and gentle ladies imbued with Christian humility, charity and virtue.  That's a copout.  That's something you can obtain.  You may wish for Jefferson to be reanimated to become president.  It's probably not going to happen.  You may wish for a union filled with 311 million souls all holding hands and singing Kumbaya and getting along wondrously.  You may wish for a frugal and constitutional government, whatever the hell that means these days or will ever mean again, for those 311 million people.
My opinion is that is not obtainable.  That is certainly not going to happen anytime soon.  Can that be effected in smaller plots of geography and territory?  Can it be effected starting in communities, then counties and states?  I think that has a far better chance of actually working and has a far more workable prospect than believing that you're going to get anyone that vehemently disagrees with you today to see the light of day and come around to your or our way of thinking, and that we can reform the more perfect union and get back to constitutional government.  That, my friends, I believe, is the fool's errand.  I don't think that's going to happen.  I don't think it's going to happen because there's too much money at stake.  There's absolutely too much money at stake.  $3.8 million is a lot of booty to divvy up.
If you have any possibility whatsoever of fixing any of this or effecting it where it directly affects you, you want to be a [r]epublican.  You want to practice and learn all you can about republicanism.  I think the operative word is practice.  It actually takes practice.  You actually have to do it.  There are many of you out there, to your credit, which gives me great hope for the future, that are doing it.  Again, the phrase, "Quoniam id fieri quod vis non potest, velis id quod possit": As that which you wish cannot be effected, you should wish for that which may be obtained.  These Roman cats may have went the way of empire, but they still had some wise men among them.  I think we would be wise to pay attention to what it was they wrote.
End Mike Church Show Transcript