Mandeville, LA – Exclusive Transcript – Pickering sees as a solution that the Northern way of life, in order to be preserved, must separate from the Southern.  How inconvenient is that statement!?  The Northern way of life is in jeopardy by the Democrats of the aristocratic South, as he called them.  This, of course, after what should be celebrated and enjoyed by every American as the greatest revolution in the history of revolutions, the American Revolution.  Check out today's transcript for the rest…
Begin Mike Church Show Transcript
Mike:  I play that clip for two reasons, number one, to try to blow off some of the disrepute that has fallen on the "S" word, because there was a northerner using it in 1803.  Number two, you might have noticed how desperate and how in despair Pickering was.  I don't know if you caught the line, but it wasn't lost on me when I was writing the screenplay.  Pickering says: Even though our revolutionary efforts have all been in vain, meaning 1776, Declaration of Independence, victory over Great Britain in the war for independence in Yorktown, passage of the Articles of Confederation, passage of the Constitution, the first ten amendments, the administration of Washington and then Adams, but Jefferson gets in there.  It's just one president, Jefferson, that screws up the whole kit and caboodle according to Pickering.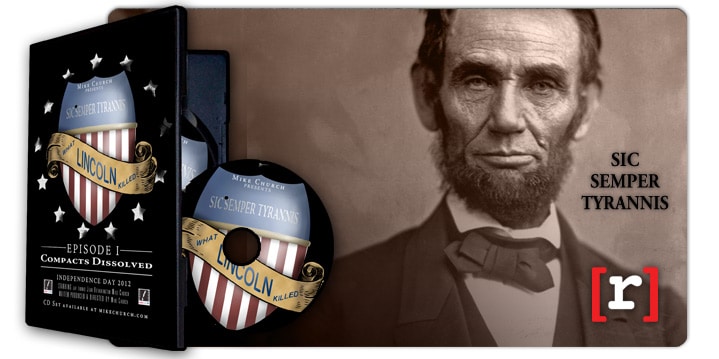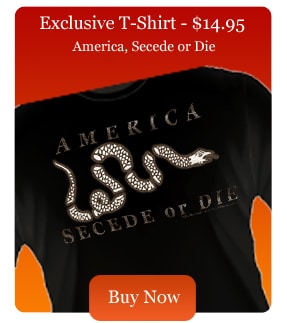 You may have noticed or heard — those of you that have What Lincoln Killed: Episode I, you've probably picked up on this.  Pickering sees as a solution that the Northern way of life, in order to be preserved, must separate from the Southern.  How inconvenient is that statement!?  The Northern way of life is in jeopardy by the Democrats of the aristocratic South, as he called them.  This, of course, after what should be celebrated and enjoyed by every American as the greatest revolution in the history of revolutions, the American Revolution.  But there is Timothy Pickering sitting there whining, moaning, and carping about it, and believing that radical measures are needed in order to effect the change that he thinks is necessary.
It is also historically important to note that Pickering probably will get his wish if Vice President Aaron Burr doesn't meet Alexander Hamilton in July of '04 on the cliffs of Weehawken, New Jersey and kill him in a duel.  It's Burr that is the most powerful and potent political proponent of what Pickering is talking about.  If Burr doesn't get himself in trouble, and his trouble doesn't stop after the Hamilton incident, then he is able to assist Pickering and the rest of them and what we know today as history is probably a lot different than the way it turned out.  I bring it up just to remind people that when you think [mocking] "The founders never would have had it like this.  The founders never . . . the founders this."  Yeah, you want to bet?  What do you think the whole nullification and interposition proposition from the Virginia and Kentucky legislatures of 1798 was all about?  Were they enjoying political harmony and felicity?  Were they all fat and happy and content because they lived in the land of the free and the mobile home of the brave?  No, precisely the opposite.  They thought at the time that their revolution had been fought in vain and they were about to lose everything that they held near and politically dear to them.
For the rest of today's transcript please sign up for a Founders Pass or if you're already a member, make sure you are logged in!
[private FP-Yearly|FP-Monthly|FP-Yearly-WLK|FP-Yearly-So76]
It may be wise from time to time to just remind ourselves that our situation and the problems we're dealing with are really not that unique, and that prior generations of Americans, including ones that most people think were the happiest, fattest, and most successful ever in the history of fat and successful people, by and large, were not happy, fat and successful.  They might have been happy, but it certainly wasn't because they thought they had achieved political paradise and that their politics were all turning out and serving them for the exact purposes that they had designed them.  It's just a reminder on the passing scene that things may not be as bad as we think they are.  I think also this goes double true with those who are trying to labor so mightily to cause great sea changes in the direction of the affairs of men.  I'm talking about those who are protesting so mightily and so loudly and with such smugness at the "overreach" by the House Republicans in the stand against the Affordable Care Act, raising the debt ceiling, and all the other things that they should properly be opposing, and I think being honest and morally sound executors of their oath of office.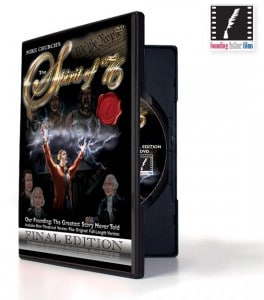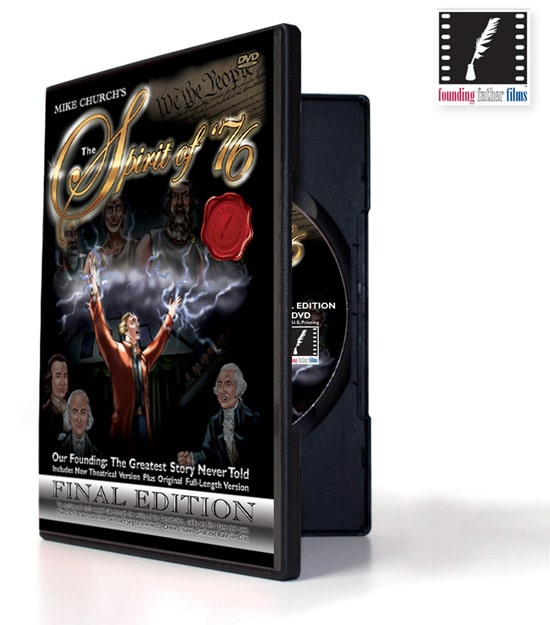 There are a lot of people out there that have not a very well-informed view of the past.  If they knew the past, then they might see that the present is probably not quite as messed up as you think it is.  As a matter of fact, do you know what it is that has Pickering so mad in that clip that I played?  If you're going to do your own due diligence and look this up, I'll save you the trouble.  You can either get What Lincoln Killed or just listen to the next 30 seconds.  I'll tell you what has him so mad: the purchase of Louisiana from the French.  That is what has Pickering livid.  He is convinced that Jefferson is Obama.  That's right, guys like Pickering, Yankees in 1802, 1803, 1804 were convinced that Thomas Jefferson, our patron saint, was a 19th century version of Obama.  He was hated by those men, despised, feared.  An un-doer of our revolution was Jefferson.  Keep that in mind.  What was Pickering willing to do to solve the problem?  Pickering was willing to go: Uh, it was nice knowing you guys in Union.  It's not gonna work out, bubye.  That's what Pickering was willing to do, and it wasn't just Pickering.  There were an awful lot more Timothy Pickerings around at the time.
End Mike Church Show Transcript
[/private]